Projektaktive
Posted on
Wed, August 26, 2015 23:15:33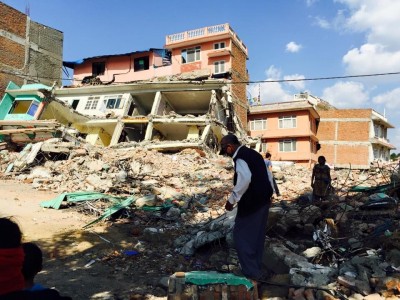 I recently returned from Nepal where over two and a half weeks the goal was to contribute to the relief of suffering and stress experienced by survivors of the April 25 and May 12 massive earthquakes. In urban areas, though most buildings were not structurally destroyed, hundreds of thousands continued to live in tents without access to basic utilities because of abject fear of the impact from future seismic events. Kathmandu, Bhaktapur, Patan, Bungamati and many other ancient cities in the Kathmandu valley lost spiritual icons in the form of temples and shrines that sacred cultural focal points for a thousand years or more. Outside the valley reaching in to the more rural districts hit, the physical damage was more widespread. Just about every structure built without concrete with at least minimal steel reinforcement collapsed. Anyone inside these structures had little chance of survival. Most families have lost their primary dwelling and now live in temporary shelters. Physical, emotional, psychological and economic devastation was affecting everyone. Repetitive aftershocks kept all on edge. The earthquakes rendered irreversible change in Nepal. Recovery is unlikely for most, yet supported the durable fiber of family and spiritual connectedness, survivors will live forward into a changed and less certain future.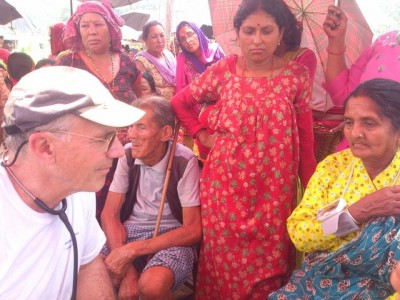 I was able to visit the districts of Nuwakot and Sindupalchok to help staff health camps organized by Traditional Chinese Medicine second year student Anjali Tamang and financed by Germany's TCM-Sozial Forum (http://www.tcm-sozialforum.org/index.php?lang=en) . The first involved the delivery of basic primary medical care and NADA (http://www.acudetox.com/) protocol ear acupuncture for post traumatic stress mitigation. Five acupuncturists, two primary care providers, four student medical assistants and a public health professional comprised the team. Over six hours under clear skies in 34C+ heat over 350 people received a basic health assessment with limited medications and 200+ received ear acupuncture. Dozens of referrals were made to the district health center for more thorough work-up of endocrine, cardiovascular or internal medical concerns.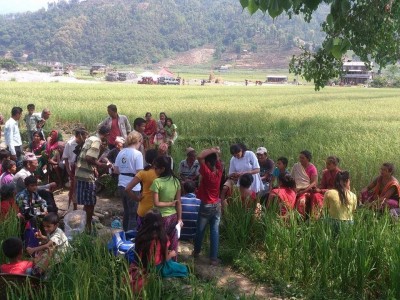 A week later I was a member of a smaller team of three acupuncturists and three student assistants driving fours hours up the Indrawati River to Palchockshera in Sidhupalchok district. 90% of the buildings in this town had collapsed. Most every home was uninhabitable. A midwifery/acupuncture clinic there was also destroyed. Between this rubble and some terraced fields we were able to set up a clinic under tents in a makeshift two bed hospital. Over three hours we treated some 140 local residents, mostly with the NADA 5 needle protocol. Children under six years receive ear seeds instead. A quiet murmur of gratitude, calm and emotional release prevailed.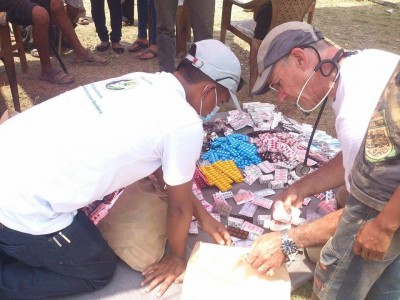 Most of the patients had not been seen by a doctor for many years, if ever. Most had never received acupuncture. All were exceedingly grateful to be seen, heard, touched and cared for. The generosity and dignity of the Nepalese peoples who we treated can hardly be described. Everywhere we went we were fed, smiled upon and graciously acknowledged. Supporters of TCM-Sozial Forum made the logistics of our excursions possible. Many hundreds of individuals directly benefited from this generosity. As a TCM practitioner and naturopathic physician, I am grateful to have been part of this healing gesture for the Nepalese grappling with inconceivable circumstances.