Life is all about faith and destiny. I have accepted that the life can bring anything which we never know in advance.
Hello everyone,
Namaste!
My name is Anjali Tamang.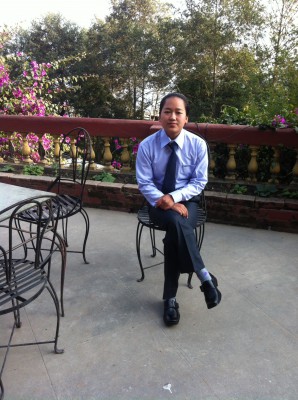 I have done 3 years of acupuncture course in the Rural Health Education and Service Centre which is the first acupuncture school in Nepal.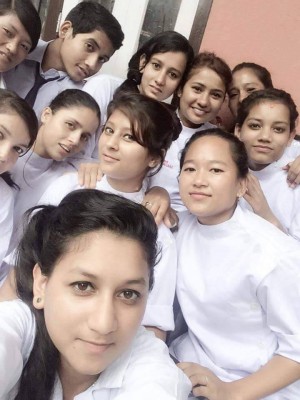 I am very thankful to TCM – Social Forum – Chinese Medicine across Borders for their support and that they provided me the opportunity to join the acupuncture school.
Thank you so much for all, for your support and love.
In 2009, I was introduced with the team of acupuncture practitioners of TCM-Social Forum in the free clinic of Benchen monastery, where I met Sylvia Köhn-Pandey and other practitioners.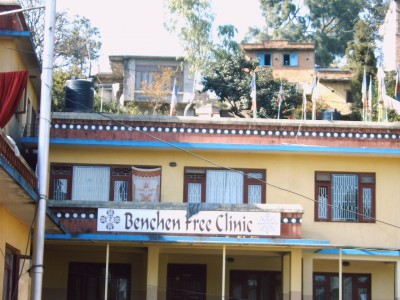 At that time, I came to the clinic for treatment. I had chronical sore throat which used to appear 2-3 times a month. They gave me some Chinese herbs with acupuncture treatment. That really helped me and I was very impressed with this treatment. I was very much interested what they were doing. So I helped them in translation in their consulting hours and teachings. I could learn a lot from this activity.
I am not a trained translator. Whatever I have learnt, I have learnt by myself…also from my mistakes. I've never given up, instead I've learnt. I believe that you learn by your mistakes. So, it's okay to make mistakes in order to learn and gain experiences. In this way, I have improved myself and I would say this is a good achievement of my life so far and I am here now.
I am thankful to Sylvia, who believed in me and motivated me in each and every situation.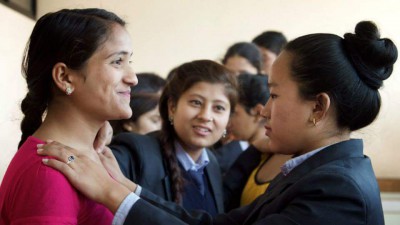 After few years, in 2013 , an acupuncture school opened in Kathmandu. With the help of TCM-Social Forum and after experiencing the work with different volunteers also from other NGOs, I joined the school and passed with good results.
In 2016, TCM-Social Forum founded a new branch in Nepal called 'Chinese Medicine Across Borders Nepal'. With a group of young people, I have the valuable task to be the chairwoman of the branch. Our main target is to establish acupuncture in Nepal.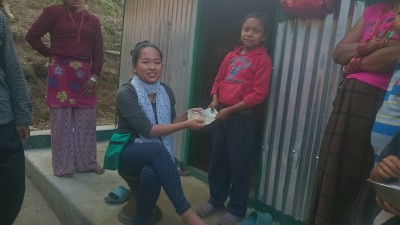 We give opportunity to the talented young people for acupuncture education as well as we support children to go to school. So, that at the end they can have the chance to join TCM class/ school. And even after the acupuncture school, we want to help the students to establish a clinic in their village and try to send volunteers time to time that they will be motivated and can also exchange their knowledge of TCM.
In this way, we try to keep young people in the country that they don't go abroad for work away from home, away from their family and friends.
We think this is the only possibility to develop.
One opportunity for financial support we got from one volunteer from Switzerland. Sascha is a shiatsu therapist. He found out good quality of woolen blankets and shawls from Nepal. I organize those blankets to send to Switzerland and he sells them to interested people and donate the profit to TCM Social Forum.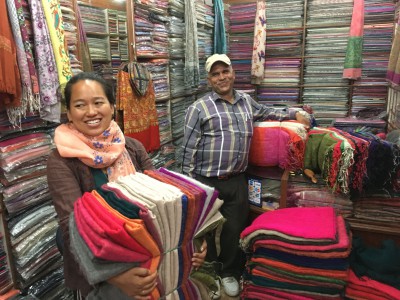 Besides this, I am working in the Benchen free clinic in Kathmandu in the acupuncture department.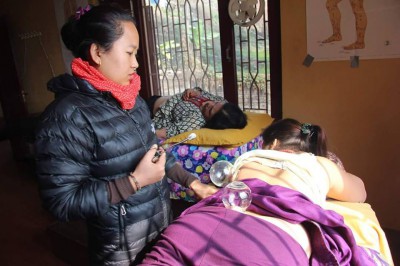 In May 2017, I was invited to Germany for an exchange of experiences and ideas with TCM practitioners in the western world and gave a speech during the 48th TCM congress in Rothenberg od Tauber.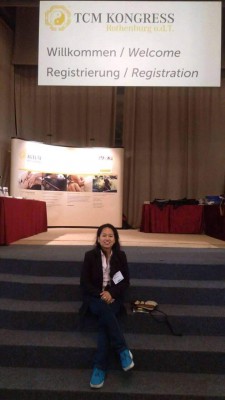 I was also invited in a school and gave a lecture about the life in Nepal and the benefits of TCM in front of fascinated students in a class 6.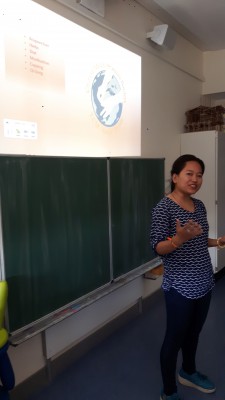 That was my first time that I was out of Nepal, first time I flew. Flying soooooo high for the first time was really amazing experience I have ever had. Things what I have only seen on photos or TV…. When I saw beautiful things and places, i found life …..is amazing. I had no words to express my feelings. I really enjoyed my trip.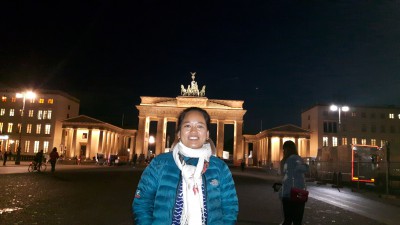 I have also visited some volunteers of TCM Social Forum (friends) and their clinics. In their clinic, they have two rooms. one for treatment and one for to talk with patients and diagnose the problems. They don't give only acupuncture but also work with herbs and some use homeopathy and give advices for lifestyle changes. They also give yoga classes. Once I had also participated yoga class and I do sometimes yoga in my room as well.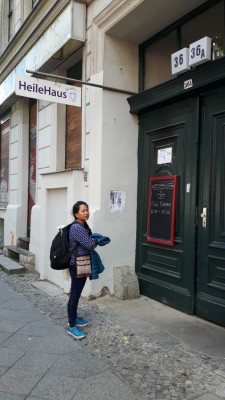 In Berlin, I have visited the refugee clinic before I moved to Rothenberg. This clinic is a project which is supported byTCM Social Forum. Volunteers give acupuncture treatment together with NADA protocol to the refugees.
I really had a great great great time.
Thanks to TCM Social Forum once again for inviting me and I hope in the future also I can get some opportunities to join the congress for sharing new experiences and to learn more about TCM .
I got back to my home with a lot of beautiful memories and good impressions.
Thank You For Reading My Article.
May Peace Be With Me And With You All.
Om Namah Shivay.🙏