The time run very
fast it has been already two
year completely and running this third year to connect with this organization
and your continue support till now so could not stop to say thank you so
much for the continue support.
Now I would
like to write about my second year examination and some class activities that
we had done. The first exam was the class test it was month after of our class
start so not very difficult for us. After that our class started as usual time as
like before and after sometime
of our study there was a second term examination means second class test
exam. We had tried our best on that exam too. In the mean time of our study
there was a moxa collection program and to collect the moxa plant we need to go
in the field place called Chovar near from Kathmandu valley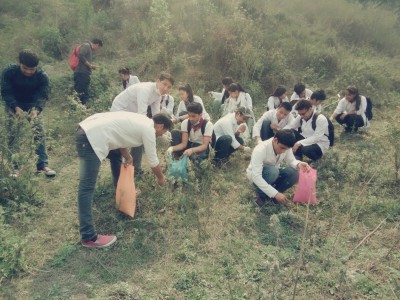 so our collage
provide a bus to go there as they make plan total student of our class and
senior student from third year and teachers that was a quite amazing experience
for me. We all get a chance to know about moxa plant and observe from very near,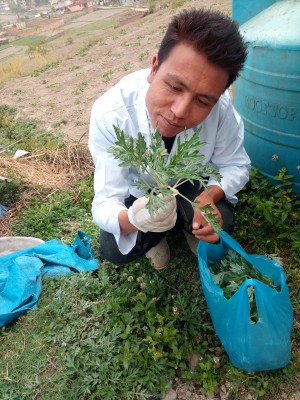 there were so many species in the world and I think Artemisia vulgaris is
available on that place as teacher said and we collected some moxa plant to
bring in our collage for practicing the processing of moxa wool, after done the
field visit our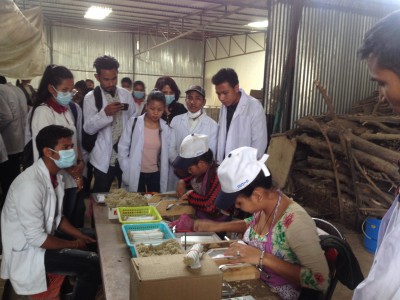 teacher take us to the moxa factory which was located near to
Soyambhu temple and place called Sitapaila and I think this is the only one
factory in Nepal where they produce and sale to market as well as they export
the moxa stick in Japan, again we all get opportunity to learn how to make a
good quality from mugwort leaves.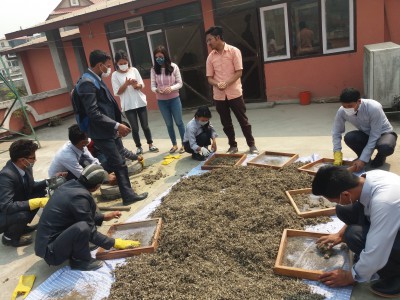 As the time
goes our collage again announced the routine of third examination means midterm exam and we had give our time in the study as
much as we can, after done the midterm exam we had a holiday for some days to
be prepared for pre-board exam that was
coming ahead. It was a bit challenging for me because I wanted to get a good
mark to myself. The pre-board exam start since 28/June/2018 to till 11/July/2018
and exam has been gone very well as we had hoped. Now the final exam means
board exam had been started since 20/July/2018 and goes until a months because
each subject has 3 days gap to prepared,
anyway the final exam of second year has gone as we had thought
hopefully the result will come good. After finished the board exam we also need
to attend the practical examination, since they made a routine we all attend
the practical exam then 2nd year has been finished.
Now I would
like to add about our holiday so there
was holiday before pre-board start again before start the final exam and after
done of second year at that time our festival was coming and again we had
holiday till the festival gone, we had celebration the festival as I had mention
in previous report.
I also want
to add about the program of third year and in third year we have to study the
five subject which are listed below.
-Therapeutics
II
-community
medicine
-Methods of
acupuncture and moxa
-Healthcare
system
-Moxibustion
AS I had
listed the subjects we are going to study hard and will send you the report
soon.
At last I
will always looking forward to have positive response from your side and thank
you again to this organization.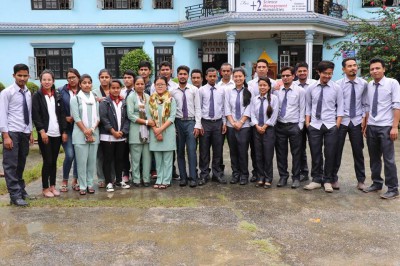 Recenyly in our collage had organized the program of welcome to program done by our class doing singing and dancing and taking the good advices to to go ahead from senior students experience.new student and farewell for the senior students who has finished their study,that
Reported by
surendra ale magar(suman)