On March 12, 2018, we went to chobar to collect the mugwort plant (Artemisia indica) with our classmate, third-year student, and teachers.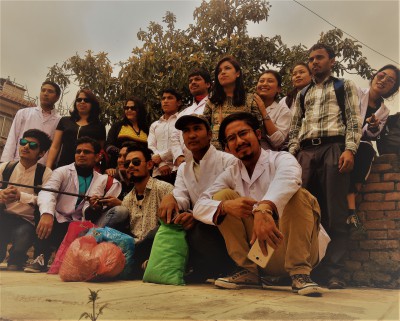 We went there by reserving the bus. At 7:00 am we catch a bus from our college and reached our destination around 9:00 Am which was really fun and lots of excitement. we have learned theory about the mugwort plant and the main purpose to use mugwort plant in traditional Chinese medicine in our college but we were not sure which plant that has been used from the ancient period to till for Moxibustion.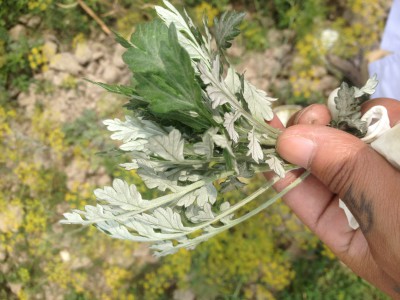 After visiting the field we learned that there are lots of species of mugwort plant and all of them are not suitable for making a moxa and we were supposed to collect only the Artemesia indica species. The main purpose to collect Artemisia indica was, high quality of moxa can be produced from it among others species and it is easily found almost every part of Nepal. We spend time at chobar about three hours and collected mugwort plant and went to moxa factory to see what they do after collecting. We reached there at 1:30 pm and saw the processing of mugwort plant.
First of all the fresh mugwort pant were spread it out to dry in natural sunlight it might take 7 to 8 days to dry completely or even more and then it is ready for grinding. Grinding is done on the big stone mill where it crushed the dried mugwort plant and separate moxa wool and impurities. These grinding includes three processes. After finishing the grinding it is kept on another machine for purification and finally, the high quality of moxa wool and impurities are separated and then it is ready to make a moxa stick and other stuff.