First year of acupuncture
course has been finished. It was little challenging for us subject were too
many. Especially we have to study science which was obviously the hard part.
On 1st year, the college took examination three times such as
first, second and third terminal examination. We participated to all of them.
We also had participated in the final examination which was held on August by
CTEVT and now we're waiting for the result.
On 1st year we did practical for several subject such as
physics, chemistry, biology and computer which was the most exciting part for
us.
Teachers were friendlier than we thought. Although we came to
know that the course which we are studying is only a diploma course. Here
diploma course means the course is affiliated by CTEVT(Council for Technical
Education and Vocational Training) where we get the license or certificate for
B-level which doesn't give authority to run our own clinic and treat patient
but we can do treatment under the surveillance of other doctors in their
hospital. But if we study the bachelor in acupuncture then the government of Nepal
give authority to run our own clinic and give certificate of A-level which is
consider as the doctor.
The college runs six days a week we got free once a week and
all government holidays too. It was little frustrating last year because
everything was new. We never stayed for long period of time from our parents
but slowly everything was under control.
Now second year of acupuncture class has started from
October 4, 2017. It's been a month now. Finally, from second year we study about
the history of Traditional Chinese medicine, Acupoints and diagnosis, General
medicine, Acupressure, Moxibustion and Pathology. This year college starts from
morning (7:00 am to 12:00 pm) for five days. Saturday is for clinical practice
where we observe the treatment done by third year TCM students but we are not
allowed to touch or manipulate the patients. Sunday is holiday for us.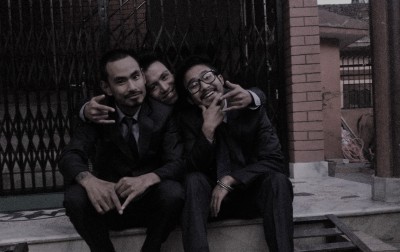 At last we would like to express big thanks towards the
organization TCM social Forum who sponsor us for studying Acupuncture in Nepal.
We truly appreciate the continued support and very generous donation. The
contribution will dramatically help us to develop and successes in future. With
out this generosity we would not able to aim high and reach our potential.
Thanks again for this generous and continuous support.